The exclusive Sicily by the chef and the motorwriter.
Wonderful villas - Food - Culture - Travel tips
If you are on vacation in Sicily
Enjoy a Mamma's experiences, see also: Etna Tour - A meal at your Sicilian house - Rent a car
Are you on vacation in Sicily? Don't miss the Sicilian Cooking School.
Ciao ciao, I am Silvana Recupero,Sicilian chef,
and if you are thinking of coming to Sicily, you will be welcomed to my cooking class.
A truly fun and unforgettable experience.

I am waiting for you…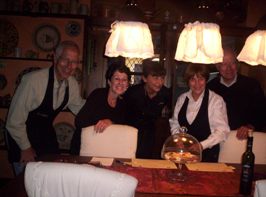 It is also really fun for me to be able to chat with and cook with people from all over the world.
We put on our aprons, we drink a nice glass of Malvasia Siciliana and then…. we start. In three hours you prepare a meal and enjoy eating what you have made.

Choose your menù (2 preparations) from the next list:
CAPONATA PALERMITANA (antipasto with aubergine)
SWORDFISH WITH ORANGE SALADE (antipasto-second dish)
TUNA ALLA STIMPIRATA (antipasto-secondo)
FRESH PASTA HOME MADE (at first we'll make the pasta with our hands then we dressed it, how do you prefer. Choose your primo piatto among these: pesto trapanese with almond and basel; Bronte's pistachio pasta; Norma catanese with tomato, aubergine and ricotta salata; Spaghetti palermitani with sardines, finocchietto and pinoli; Anelletti siciliani, with ragù)
ARANCINI (who doesn't know them ?)
SOUR-SWEET MEAT BALLS (secondo)
ALMOND CHICKEN (secondo)
TABOULE' DI COUSCOUS (with vegetables)
CANNOLI (the kings of sicilian sweets)

CASSATA (the queen of sicilian sweets)
CASSATELLE DI AGIRA (chocolate sweet)
PIZZA, PANE E CRESPELLE (only lesson, applies for two): the buonissima pizza, the bread and a sort of closed pizza. Beginning from the flour we'll prepare these delicious specialities.

We will make pasta, pizza, cassata, arancini…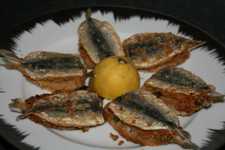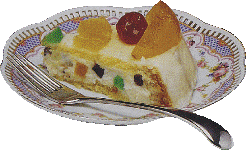 ..and at the end, at our beautiful Mamma Sicily location, there will be a table, just for you, where you will eat what you have cooked.
Like Aleksey and Alena.
| | |
| --- | --- |
| Or like the guests from Holland here: | or like the Binder family: |
| | |
At the end of the lesson you will receive:
a Diploma as Mini Chef of Sicily and a notebook with my Sicilian recipes.
PRICES:
for 2 persons, €130 per pax
from 3 persons, € 90 per pax
from 6 persons, € 70 per pax
special prices for children
THIS TOUR, IS A TAYLOR MADE TOUR.
IT MEANS THAT HAS BEEN ONLY DONE FOR YOU AND WITHOUT THE OTHER PEOPLE'S PRESENCE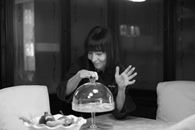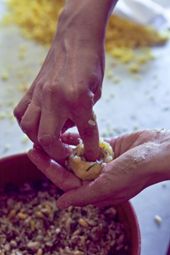 Enjoy a Mamma's experiences, see also: Etna Tour - A meal at your Sicilian house - Rent a car
Il Console Associazione Culturale

- P.Iva 04434090876 - Via Roma, 1 - 95020 - Aci Bonaccorsi (CT) [Etna Est]