The exclusive Sicily by the chef and the motorwriter.
Wonderful villas - Food - Culture - Travel tips
Sicily Archaeological
Sicily: the land of history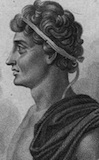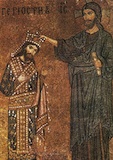 Let us take you on a trip that goes back 50.000 years
In one of the oldest lands in the world.
An Island in the middle of the Mediterranean Sea that seemed at many times like the center of the universe.
Sicily has the greatest number of archeological sites on earth.
Why then, exactly, is Sicily just a region and not a nation??
Have a good trip.
Following (from left to right): the prehistoric Pantalica (XIII b.C.); greek theatre of Akray (III b.C.); roman bath in Catania (IV a.C.); byzantine Cuba of Castiglione (VII sec a.C.); the arab-norman Palatina chapel in Palermo (1100); the federician Castello Ursino in Catania (1200) and a baroque figures in Noto (1700).




Il Console Associazione Culturale

- P.Iva 04434090876 - Via Roma, 1 - 95020 - Aci Bonaccorsi (CT) [Etna Est]